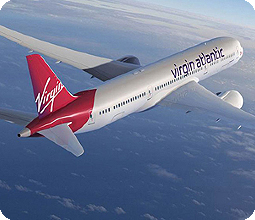 Deposits from only
£75 per person.

Balances are due 12 weeks prior to departure with flexible payments schemes.

Mainstreet USA can offer you competitively priced airfares to Florida with all major airlines. We can offer a wide range of Scheduled and Charter flights with all major airlines from all major UK airports, allowing us to give you the best fares and best flights.

Deposit to book your flight starts from only £75.00 per person, balance is due 12 weeks before departure. We have flexible payment schemes were you can pay weekly, monthly, whatever is best for you. Mainstreet USA can take care of your pre-booked seats, meal requests, assistance issues and also book your car hire, accommodation and theme park tickets to go with your flights.